ALOREM proposes storage or transport tanks specially designed for hazardous products: diesel, fuel oil, HVO, etc.
A steel fuel tank with an optimised design
Alorem is the precursor and leader of the cubic above-ground tanks market in France. A radically different approach to cylindrical fuel tanks, our products provide unrivalled solutions in terms of logistics and ergonomics. Thanks to their rectangular shape, the occupied surface area to stored fuel volume ratio is optimal.
Above-ground storage tanks have multiple advantages. Easy to install, they require no (or very little) installation work. They are mobile and can be moved easily without requiring an abnormal load permit. Choosing this solution therefore saves time and money when installing. Furthermore, maintenance, servicing and repairs are easy to carry out because all the equipment is accessible.
Our range of transport tanks is ideal for refuelling in the most difficult to access locations. Their cubic shape and dimensions make them easy to move them from one site to another. They can be stacked to optimise transport costs.
All our tanks are designed using double-walled steel with containment and housing for built-in equipment.
Our fuel tank strong points

VERSATILE & STRONG
Our fuel tanks are designed to withstand the test of time. They are innovative, practical and functional to adapt to all environments from extreme heat to polar cold.

TESTED & APPROVED
All our products comply with applicable regulations. Their design complies with specifications that include strict quality criteria and standards. User safety and the protection of the environment are guaranteed.

STRICT QUALITY CONTROL
To guarantee top quality of service, ALOREM and all our manufacturing plants are ISO 9001 certified.
Fuel storage or transport, a product for every use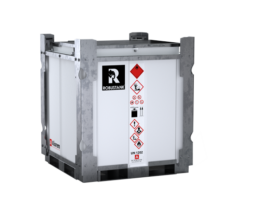 transport tanks to refuel your machines in hard-to-reach areas or to power your generators. Our models are ADR approved for full transport on public highways.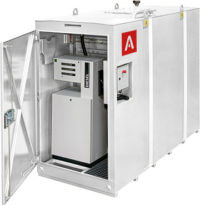 storage tanks. These are genuine turnkey service stations to supply your vehicle fleets.